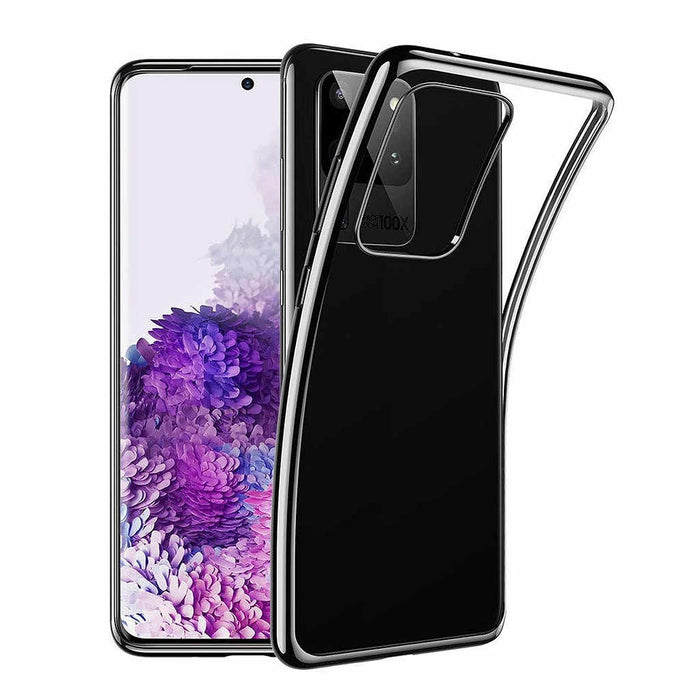 Samsung Galaxy S20 Plus Slim Flexible Transparent Soft Back Cover
Ultra-thin and lightweight case adds no extra bulk to your Samsung Galaxy S20 Plus
The Ultra-Thin case is designed to be extremely slim and lightweight yet remains strong - so you can be assured that this case will add virtually no extra bulk to your Samsung Galaxy S20 Plus, so it will still fit in your pocket with ease.
Created from strong and durable material for long-lasting protection
Each Ultra-Thin Gel Case is created from a strong and durable gel material, which allows it to be flexible like silicone and tougher than a crystal case - providing you with long-lasting protection from scratches and dirt.
100% transparent case maintains the phone's attractive design
Protect your phone without hiding away your Samsung Galaxy S20 Plus. The Ultra-Thin reveals the phone's beauty from within while still ensuring its protection. With a 100% transparent design, this see-through case allows you to view all of your phone's original styling. 
Wireless charging compatible
Enjoy the benefits of wirelessly charging your Samsung Galaxy S20 Plus even with the case of using any Qi-compatible wireless charging pad. Protect your phone from any possible harm and still charge your phone using the modern spectacle of wireless charging.