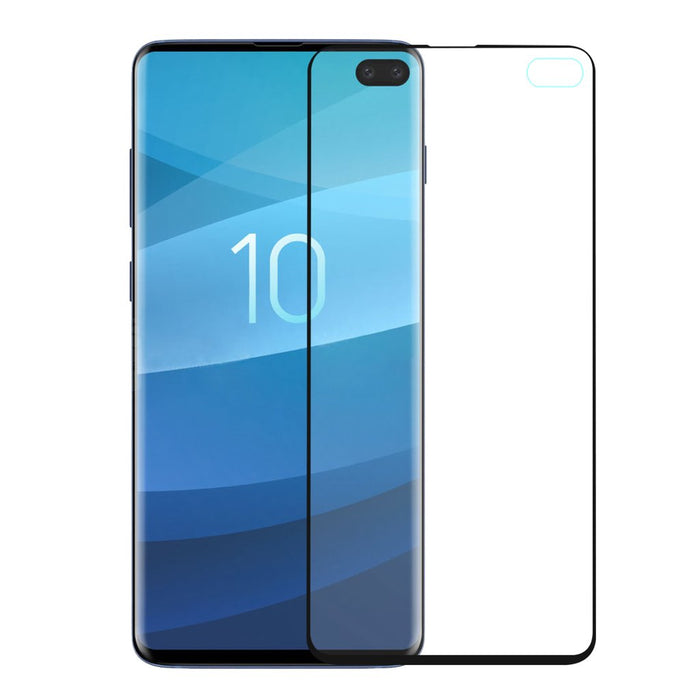 Samsung Galaxy S10 Plus Tempered Glass (Full with Fingerprint Recognition)
The Ultra Clear High Response Screen Protector is made with ultra-transparent (up to 99%) material. HD Ultra-clear, Pre-cut, High Response, and Fingerprint resistant.

Ultra-transparent prevents scratches, fingerprints, and oil stains, and makes the film easy to clean.

The Ultra-transparent Screen Protector provides a super easy installation and no sticky residue removal.

Protect your device from scratch, dust, shock, and other damages in your daily use.

The screen protector film is easy to paste.