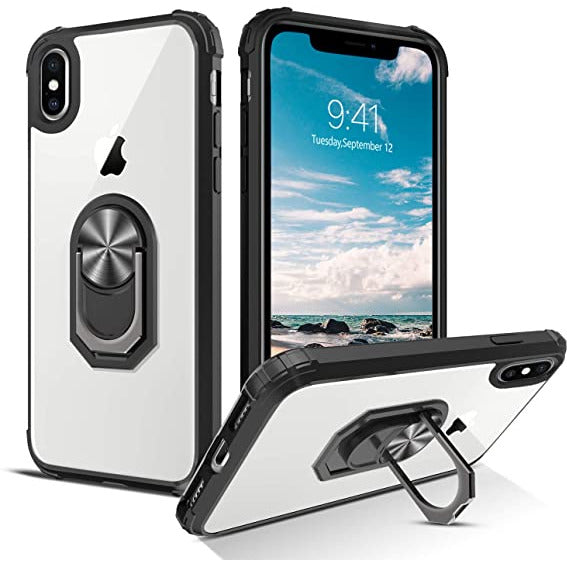 Samsung Galaxy S10 Plus Shockproof Cell Phone Case with Finger Ring 360 Degree Rotating Holder
Compatible with: Specially designed for Samsung Galaxy S10 Plus. [The case does not allow wireless charging. Remove before placing in wireless charger]
Hard PC + Soft TPU: High-quality TPU case that fully wraps Samsung Galaxy S10 Plus, and protects against bumps, the case has a strong double layer and provides double protection, and effectively protects the phone from the impact of accidental drops.
Car holder function: There is a bracket on the outside of hard polycarbonate and you can let it rotate to adjust your favorite posture, and inside the center of the finger support ring there is a hidden iron piece that allows the case to be attached to the magnetic car mount.
Ring Stand: Beautiful metal ring looks amazing with this case and can be transformed into a hands-free display stand. The ring also makes it easier to hold and grip your phone.
Precise Cutouts: Precise cutouts give you full access to the charging port, headphone port, and function keys, circular arc design, perfectly fit your mobile phone.