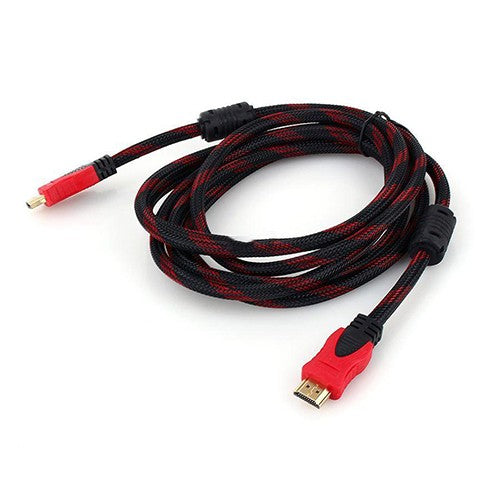 Premium HDMI 3M Cable (Male to Male)
HDMI A MALE TO A MALE CABLE: Enjoy clear, crisp, immediate connectivity with a high-speed HDMI cable. This HDMI cable allows you to connect a wide variety of devices.

Cable allows you to share an internet connection among multiple devices without the need for a separate Ethernet cable

COMPATIBILITY: Compatible with any device that has an HDMI interface such as Blu-Ray Player, 3D Television, Roku, Boxee, Xbox360, PS3, Apple TV, Streaming Player, HD Cable Box, PC Stereos.