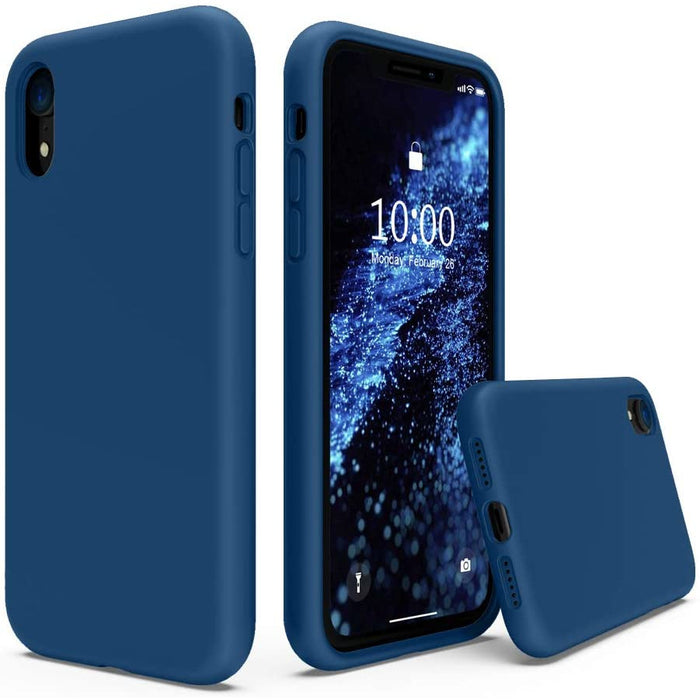 iPhone XR Soft Silicone Case Cover (Assorted Color)
Full Body Thickening Design: Increase bottom protection, the thicker silicone material to protect enhanced. Effectively buffer the impact of falling the phone.
Liquid Silicone Case for iPhone XR 6.1 inches: Designed for iPhone XR case, fits snugly over the button and curves of the phone. Made of premium liquid silicone, smooth touch, anti-Fingerprints, comfortable to grip.
Screen and Camera Protection: For the iPhone XR phone case, raised lips to protect your screen and camera from directly contacting surfaces. So you don't have to worry about your camera scratching when put on the table.
Easy to Clean: Silicone material is sticky, will get dust, can use a damp rag to wipe off the dust and dirt. Soft and anti-skid lining on the interior protect your phone from abrasion.
Durable Silicone Case: The bottom corners of the case are changed to soft corners , makes corners more flexible. These soft corners can reduce the tear caused by taking on or off a phone case, which is more durable.