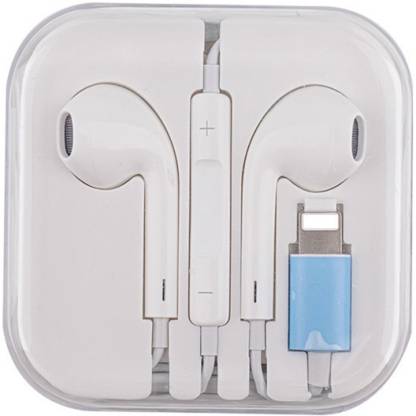 iPhone Lightning Headset using Bluetooth Connectivity
With Microphone, volume control

Cable length: 1 meter Speaker: 30mm
Sensitivity: 108db to 1khz
Frequency Response: 500-20,000 Hz
Rated impedance: 32
Connector: 3.5 mm
Color: white

Plug P2 Provides the best stereo sound

Compatible with any type of audio device.

Supports OS Bluetooth headset, For Connect it with your Mobile open the Bluetooth And Find It. Headset will connect back to the phone automatically, More convenient More Information Classic earphones Earbuds Earphone with Mic Microphone & Volume Control-Compatible with any Mobile that has a Lightning port.

Noise Cancelling will allow you to enjoy your music Noise Cancelling.