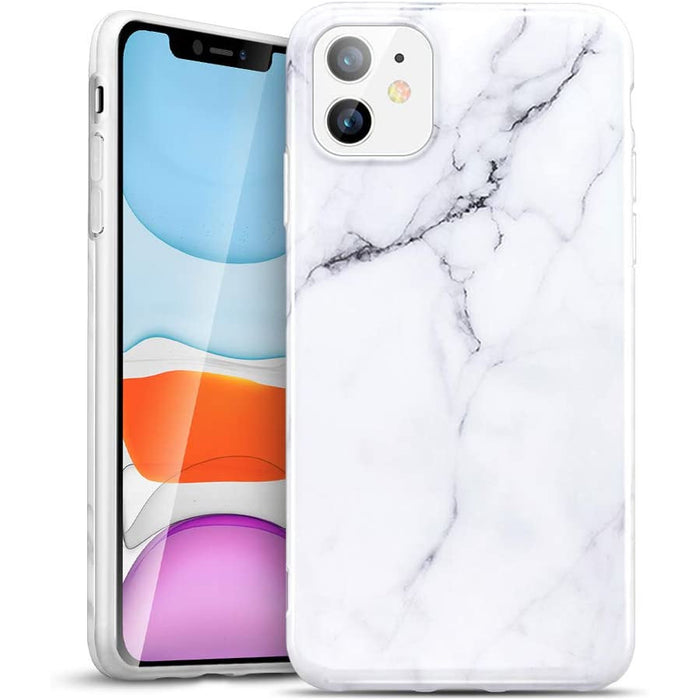 iPhone 11 Marble Soft Silicone Case Cover (Assorted Color)
Thin & Lightweight: This 1.2 mm thick iPhone 11 case provides protection without the bulk.
Ergonomic Grip: The scratch-resistant surface of this iPhone 11 marble case feels smooth without being slippery.
Flexible TPU: Made with soft, flexible TPU, allowing you to easily install or remove this iPhone 11 slim case.
Screen and Camera Protection: Slightly raised edges to help prevent your iPhone 11's screen and camera from rubbing against flat surfaces and getting scratched.
Precise Cutouts: The precise cutouts of this iPhone 11 thin case allow for full access to your phone's charging ports and speakers.