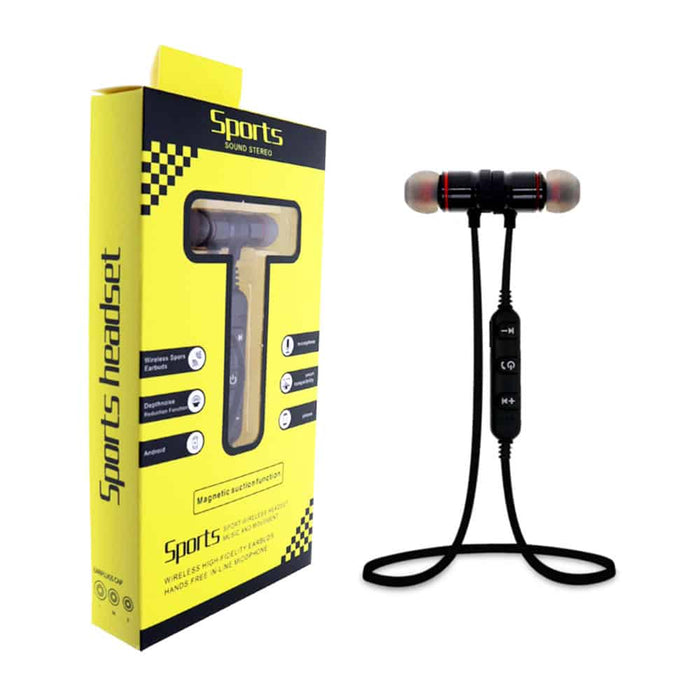 Bluetooth Wireless Headphone Sport Running Stereo Magnet Earbuds with Mic
Easy wearing: Ergonomic design, secure fit, no troublesome wires from tangling or around your neck. Supermini earbud, ultra-lightweight, only 4g, start to enjoy your wireless life with this Bluetooth headphone.

Wireless solution for your everyday usage along with the ability to make or take calls and 6 hours of battery life.

Bluetooth V4.1. Easy to pair with your smartphones and other Bluetooth enabled devices.

Superior sound quality. With DSP intelligent noise reduction technology, the item can provide good quality music and an enjoyable listening experience for compatible devices.

The sound that these earphones output is of top-notch quality in terms of accuracy and enjoyability. With a defined bass and a treble that does not overpower the mids, the Go Shops earphones give you a fully-balanced audio experience.