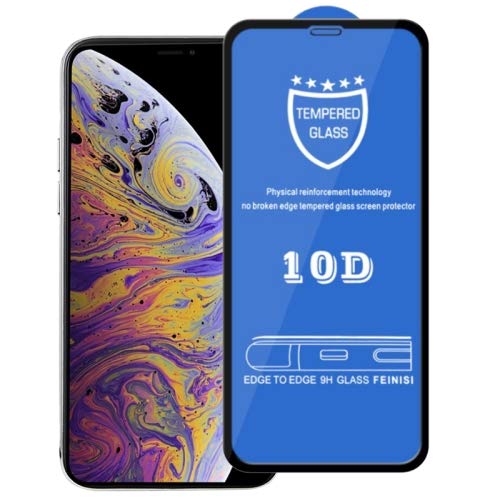 10D - iPhone 11 Pro Max Tempered Glass (Edge to Edge Full Screen Coverage)
Original 10D Glass By Cell Phone Theory !! Scratch Proof, Anti Oil-Coating, 9H Glass, 10D Technology Full GUM Glass, 9H EDGE TO EDGE COVER, HIGH QUALITY, Anti Bacterial

Anti-shatter film If broken, the tempered glass breaks into small pieces that are not sharp, marking it safer for users

9H super anti-scratch protection Surface hard coating layer can effectively resist wearing, rubbing, and scratching to keep your screen brand new

Close to 100% ultimate clarity ultra-transparent body providing good visual effect for everything displaying on your screen.

Oleo-phobic coating The oleo-phobic coating can prevent fingerprints or other stains, and make the film easy to clean.